Wash Rite
Orlando's Premier Pressure Washing Service Since 1991.
407-656-0442 or www.washritecleaning.com
The pictured home was cleaned not painted. Many homeowners paint when the exterior is in this condition and only a good cleaning is needed. Look into if cleaning vs painting is an option for your situation; it can save you thousands of dollars. The wall in this picture took only about 20 minutes to clean,  but 22 years of my cleaning experience to achieve. This is the result and what you should expect when the proper cleaning technique and chemicals are used. The problem for most homeowners though is finding a qualified cleaning specialist with enough knowledge and experience capable of achieving this end product.  Remember not all pressure washing services are created equally.  The chlorine cowboys, fly-by-nighters and  "low – I'll beat any price guy" should not attempt this type of job.  They wouldn't even know where to start.  Let the results and experience speak for themselves.
Wash Rite has been serving the Orlando Central Florida Area Since 1991. Family owned and operated. We are  Orlando's Premier Pressure Washing  Service. We provide only top quality service at an affordable price. We can clean anything from small residential homes to large commercial projects.
We serve all of the Orlando Central Florida area including Windermere, Winter Park, Winter Garden, Lake Mary, Longwood and Celebration Fl. Give us a call for a free estimate at: 407-656-0442. Or on the web at: www.washritecleaning.com
 Check out our Specials Page  for NEW Cleaning Discounts.
 Also you can follow us on Twitter and Facebook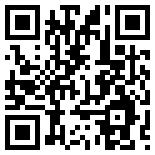 Save this QR code in your smart device for current specials!