Wash Rite
Orlando's Premier Pressure Washing Service Since 1991.
407-656-0442 or www.washritecleaning.com
Does your driveway, sidewalks, pool deck or concrete look like this from acorns? We just had a bumper crop this year in the Orlando Central Florida area due to what is called a "mast year".  A mast year is when nut-producing trees such as oaks produce an overabundance of nuts in a particular year, maybe five or 10 times more than an average year.  Mast years happen irregularly and are still a mystery to scientists.  A mast year can occur twice in a row or they might be several years in between.  The dark stains they leave behind are from the tannins they produce. These stains may de difficult to remove if you don't have the proper knowledge, chemicals and equipment.  Wash Rite of Orlando can do this for you, so give us a call if you are in need of our assistance.
Wash Rite has been serving the Orlando Central Florida Area Since 1991. Family owned and operated. We are Orlando's Premier Pressure Washing  Service. We provide only top quality service at an affordable price. We can clean anything from small residential homes to large commercial projects.
We serve all of the Orlando Central Florida area including Windermere, Winter Park, Winter Garden, Lake Mary, Longwood and Celebration Fl. Give us a call for a free estimate at: 407-656-0442. Or on the web at: www.washritecleaning.com
Check out our Specials Page  for NEW Cleaning Discounts.
Also you can follow us on Twitter and Facebook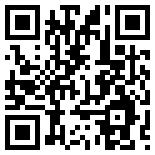 Save this QR code in your smart device for current specials!